Boost your sales on BigCommerce for FREE with Clever AdWords
The top #1 BigCommerce advertising app is here to turn your ecommerce upside down
Discover this great team of experts! Clever AdWords was born from the belief that quality advertising solutions should be accessible to everyone. Its mission is to give growing ecommerce companies a fighting chance to advertise on a smaller budget while competing against larger companies.
Why Clever AdWords?
Clever AdWords creates custom-made Google Ads tailored to grab your customer's attention across Display, Search, Shopping, Mobile and Video channels.
Clever AdWords is a Premier Google Partner, which means they provide the highest quality services. Their team of experts will automatically create AdWords campaigns that can be ready to be displayed on the Google in less than 4 labour days!
Clever AdWords campaigns only bring you quality traffic. This allows you to maximize your use out of your budget so you are able to allocate your marketing resources elsewhere.
Clever will gear your ads towards people who are actually searching for your products – not just those who stumble upon your ads by accident. This kind of specific audience-targeting will increase your chances of seeing conversions.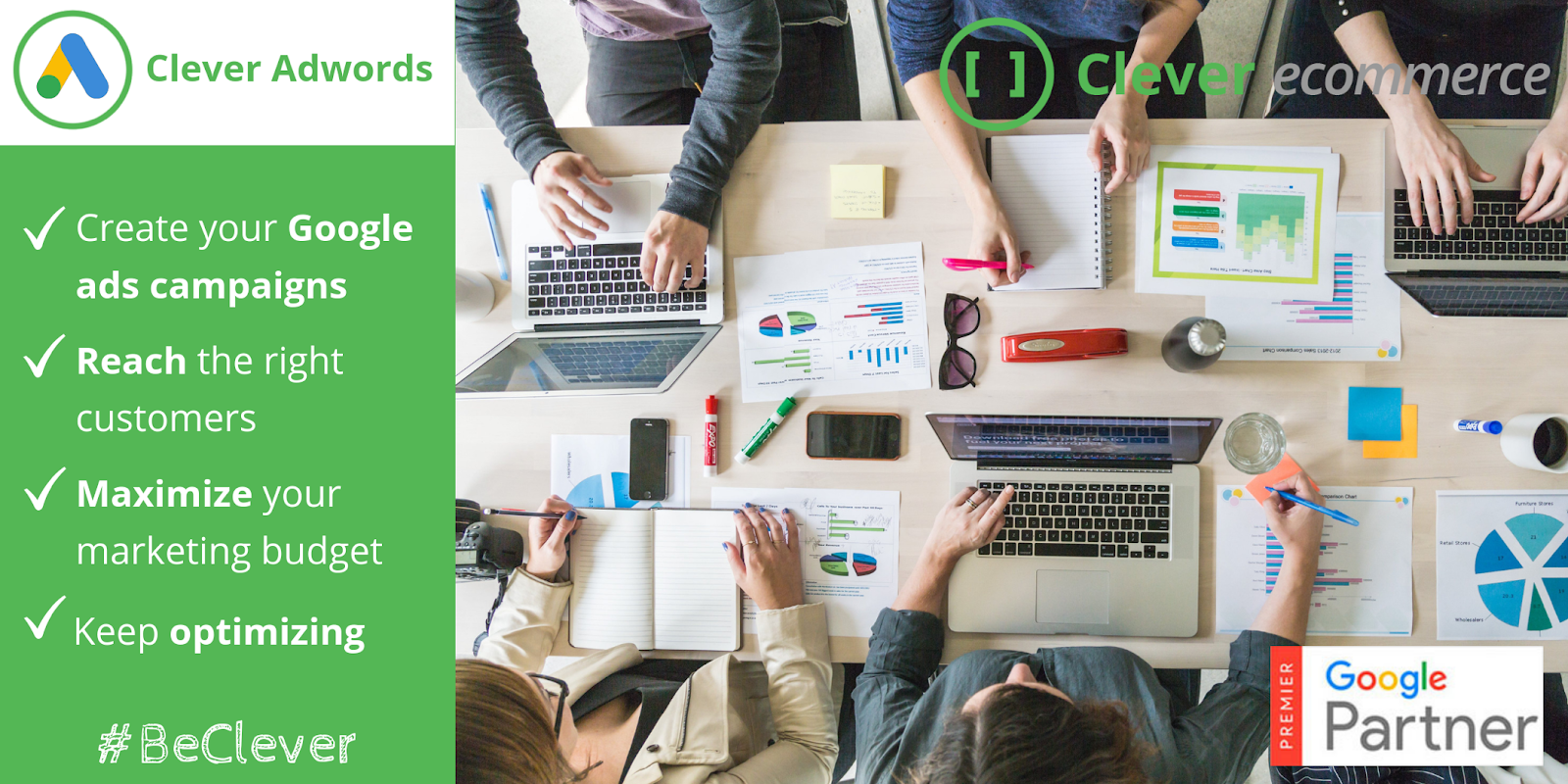 So, sit back and relax while the Clever team creates, uploads and optimizes your campaigns for free. Now, you can concentrate on what you do best: running your business and bringing in the dough!
What can I they do for me for Free?
By downloading Clever AdWords' free version on BigCommerce, you will have personalized Google Ads campaigns created just for your ecommerce business:
With the Search Campaigns they'll create, your potential customers will find you right in the moment they are looking for your products.
With the Display Campaigns they'll create, you'll target the people that are most likely to be interested in your products by displaying banners and text ads!
Thanks to their Remarketing Campaigns, you'll bring back previous visitors of your site who left without making a purchase, so they finally make it.
With their Shopping Campaigns, you'll feature the exact product they are searching for (its picture, price and description) in your ads.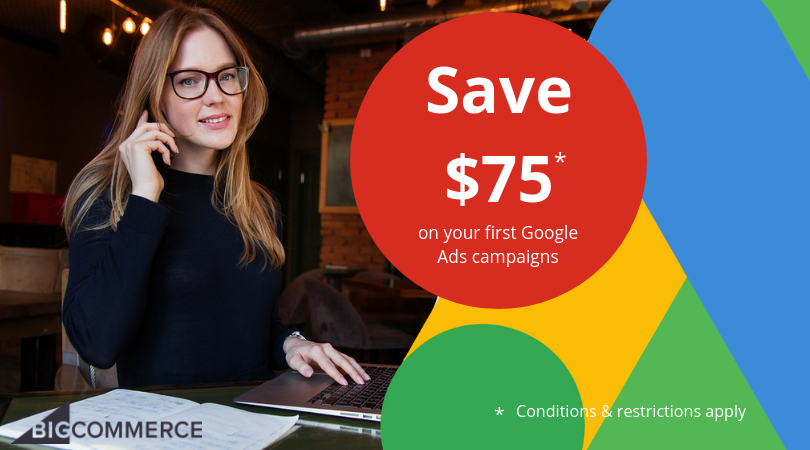 NOW, they are also offering a $75 Google ads voucher for spending in your first campaigns. Which means you wouldn't only have your campaigns creation for free, but you would also advertise at zero cost for a while!
Want more? Be Premium
Not enough? Clever also offers different Premium plans from which you can choose for enjoying more features, support and customization.

 Still don't believe it? See what people talks about Clever AdWords



Clever AdWords is not only available on BigCommerce, but also on Shopify & Prestashop!
More than 36K ecommerce businesses are using Clever AdWords for their Google Ads Creation & Management… What are you waiting to be the next one?