Tips to make your BigCommerce Store successful

BigCommerce is one of the finest and most advance SaaS platforms catering its affordable and amazing services to e-commerce websites. BigCommerce provides you with an engaging online shopping experience through its multi channel features and its feature of inventorying all your products at one place to make your website look organized and attractive for eager customers. On a monthly payment basis, BigCommerce provides you with tools that offer customization templates to help you design your online store, sell your goods and also some of the tools that BigCommerce provides could help you easily market your store. At affordable rates, this platform provides comprehensive coverage of all the aspects that are needed to get people talking about your store. Here are some tips on how you can make your BigCommerce store more accessible and better for users-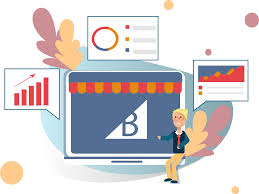 1. Put more emphasis on Visuals
The moment a user visits your website to look for something, he expects a neat, attractive and well-organized website that has finely furnished and descriptive categories of products on offer. It really makes things easier for the user as he can conveniently browse through the website and find the desired product. You would not want to turn away the customer by a bland and disorganized website. Hence, you can choose amongst a lot of themes and color schemes that BigCommerce offers to give your website an attractive touch and gain more users to boost your sales.
2. Make your website mobile-friendly
In the past decade, mobile phones have gained unprecedented popularity over desktops. Website owners have been increasingly shifting their website to this portable device to let users be on the go wherever they are. More and more users are using mobile phones for all things online. It becomes very important to make your website more responsive and compatible with mobile phones. Choose a responsive BigCommerce Theme that works well with mobile phones to make your website attractive for mobile phone users and make sure that you test your website on your own phone and identify any bugs that slow your website down and fix them.
3. Customer Service is everything
Customer service is one aspect whose importance can never be emphasized enough. It is essential to be available to your customers as you can directly take feedback's from your customers and interact with them directly to fix any possible issues that users could be facing. An online chat system is the first step that you can take to directly cater to the queries of the customers and know the needs of the people and help them easily browse through your website or avail of your services. Create a dedicated "About Us" page having all your contact details so that your customers could verify your authenticity and can directly reach you to know about you.
BigCommerce has really helped a lot of users transform their online business for good making it possible for everyone to take advantage of some of the best BigCommerce apps that this amazing platform provides.